Upcoming Shows
We're always working on the next amazing show, you won't want to miss it.
June 13 - 15, 2019
Based on the 1992 motion picture and inspired by a true story, when titans of publishing raise distribution prices at the newsboys' expense, Jack rallies newsies from across the city to strike against the unfair conditions and fight for what's right!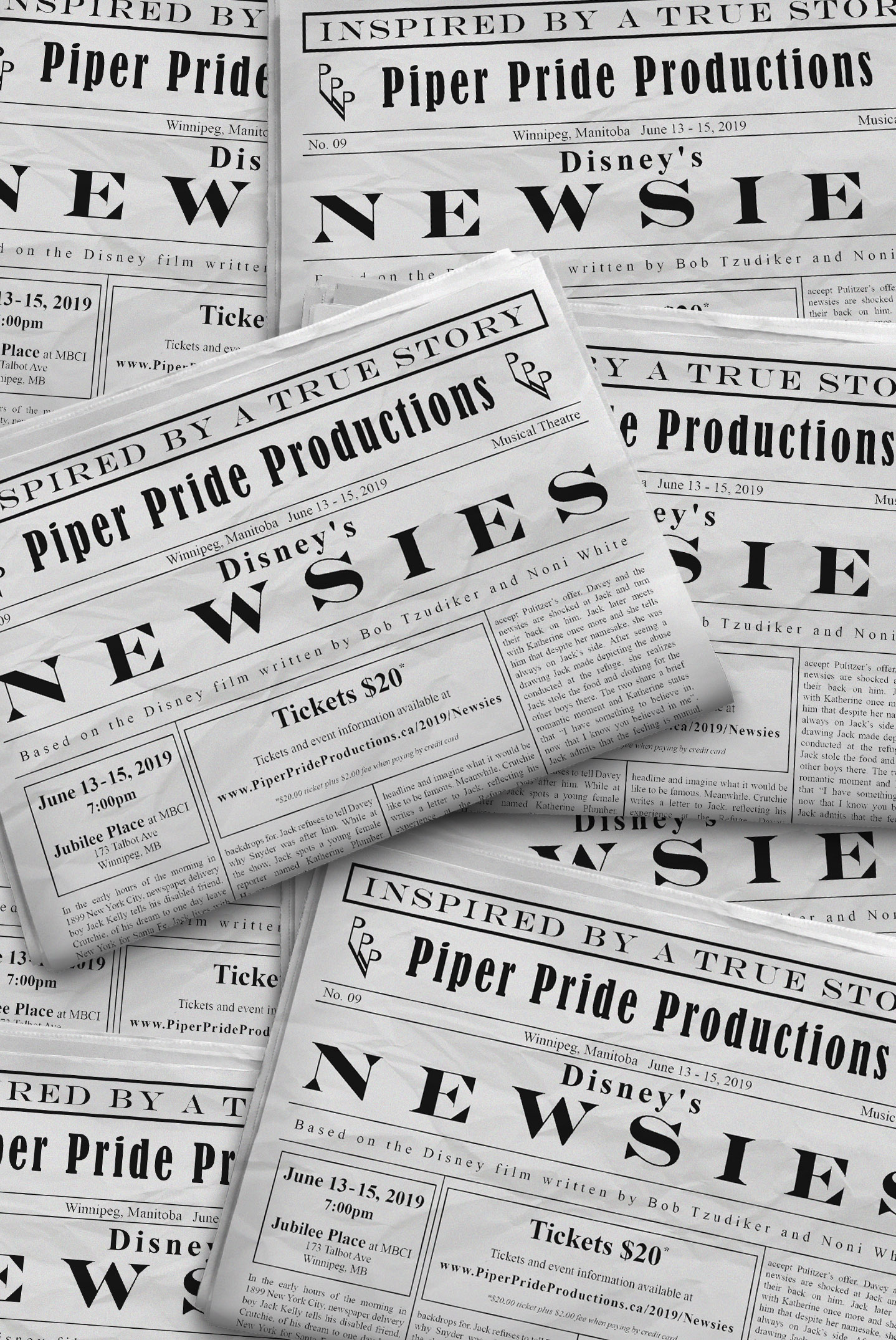 Who is P3?
Piper Pride Productions Inc. is a Winnipeg-based non-profit community theatre group established in 2014. The original members consisted mainly of John Taylor Collegiate alumni, but has since expanded to others who share our love for theatre. We've staged many highly successful shows, take a look at our photo gallery in Past Shows.
If you would like to become a cast member, check out the Auditions page. For general inqueries, Contact Us.